2012 Crowne Plaza Invitational Picks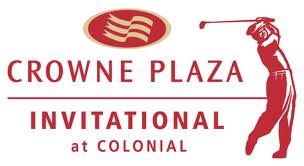 The PGA TOUR golf tournament this week is the Crowne Plaza Invitational at Colonial Country Club in Texas. Last year David Toms won this event in emotional fashion after having lost to K.J. Choi in THE PLAYERS Championship in his previous event. Another year has passed and we will see if David can defend his title.
Event:
Crown Plaza Invitational at Colonial
Location:
Ft. Worth, Texas
Date:
May 24th – 27th 2012
Golf Course:
Colonial Country Club
Purse:
$6.4 Million
2011 Winner:
David Toms
Crowne Plaza Invitational Golf Picks:
Golf Legend Ben Hogan has deep history at Colonial Country Club, and this week's field is very strong with the winners of the last three PGA TOUR events in the field; Rickie Fowler winning the Wells Fargo Championship in Charlotte, Matt Kuchar with a win at THE PLAYERS Championship in Ponte Vedra Beach, and Jason Dufner's win last week at the HP Byron Nelson Championship in Irving.
Jason also won four events ago at the Zurich Classic in New Orleans, and these three great players would be tough to bet against, all playing red hot. Rickie Fowler also was runner up after his win in Charlotte at THE PLAYERS. I would be surprised if these three superstars aren't all in the running at winning another PGA TOUR golf tournament.
My picks are Rickie Fowler, Jason Dufner, Sergio Garcia and Louis Oosthuizen.
Crowne Plaza Invitational Player Betting Odds:
There are several great players playing in this week's PGA TOUR golf tournament. Below are the top 12 players predicted to win with the lowest odds at BetOnline.com.
Matt Kuchar +1400
Rickie Fowler +1400
Zach Johnson +1400
Jason Dufner +1500
Hunter Mahan +2000
Bo Van Pelt +2500
David Toms +3000
Jim Furyk +3000
Sergio Garcia +3000
Louis Oosthuizen +3500
Nick Watney +3500
Bill Haas +3500
Odds are subject to change. To view the rest of the players and field odds, visit BetOnline.com.