2012 Baltimore Ravens vs New England Patriots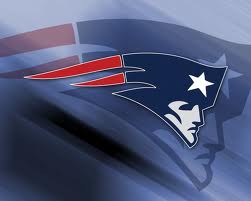 The Baltimore Ravens will be playing the New England Patriots for the AFC Conference Championship game. The winner of this game will be punching their ticket to the Super Bowl. As we have seen throughout the playoffs, this will be another offense vs defense game. As they say, offense sells tickets and defense wins championships. So far the saying has been correct with the Saints and Packers losing last week. However, I don't see that being the case for this game.
Game:
Baltimore Ravens (13-4) vs New England Patriots (14-3)
Ravens vs Patriots BetOnline.com Betting Odds and Money Line:
Baltimore Ravens +270
New England Patriots -320
Point Spread:
Baltimore Ravens +7 (-110)
New England Patriots -7 (-110)
Over/Under:
50 (-110)
Odds subject to change. Please visit BetOnline.com for current odds.
Game Prediction:
New England Patriots Beat Point Spread and I Take the Under
Location:
Gillette Stadium, Massachusetts
Date:
Sunday, January 22, 2012 at 3:00pm Eastern Time
Baltimore Ravens:
The Baltimore Ravens played the Houston Texans last week, winning 20-13 in Baltimore. To me, this was a surprisingly close game. I didn't think the Ravens would have struggled as much as they did against the third string quarterback of the Texan, but nonetheless they came out with a victory and that's all that matters. We will see if the Ravens defense, let by Ray Lewis, can stop the offensive powerhouse of the Patriots led by quarterback Tom Brady.
New England Patriots:
The New England Patriots steamrolled the Broncos last week, winning 45-10. This wasn't much of a game at all, and I was very impressed with the Patriots defense shutting down the top rushing team in the league, the Denver Broncos. If the Patriots defense can continue their play, they should have no problem dominating the Ravens and ultimately winning the Super Bowl. The betting odds are pretty attractive for this game at the online football betting websites.
Baltimore Ravens vs New England Patriots Prediction:
The Baltimore Ravens and New England Patriots will be battling for an AFC Championship and the opportunity to win a Super Bowl ring. The Ravens will have to score points to have a chance at winning, and they better hope the weather is ice cold to cool down red hot Tom Brady. The Patriots defense has been horrible throughout the year, but last week they finally showed up to play. If they bring the same defense to this game the Ravens won't even have a chance. In the end, Patriots win in a lower scoring game than predicted.
Game Prediction:
New England Patriots Beat Point Spread and I Take the Under
Place your bets now at BetOnline.com