2012 Houston Texans vs New York Jets Betting Odds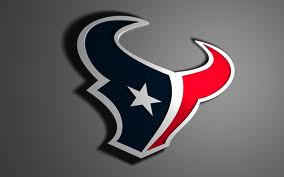 Monday Night Football, Week 5, the Houston Texans vs New York Jets. I'm looking forward to this game because I think the Texans are going to give the Jets a beat down. We will see what Rex Ryan has to say after they get spanked on their home field for the second week in a row.
Game:
Houston Texans (4-0) vs New York Jets (2-2)
BetOnline.com Betting Odds and Money Line:
Houston Texans -375
New York Jets +315
Point Spread:
Houston Texans -9 (+105)
New York Jets +9 (-125)
Over/Under:
41.5 (-110)
Odds subject to change. Please visit BetOnline.com for current odds.
Prediction:
Texans Beat the Point Spread and I Take the Over
Location:
At New York
Date:
Monday October 8, 2012 at 8:30pm Eastern Time
Houston Texans:
The Houston Texans get better and better each year. This could be the year they go all the way to the Super Bowl. They are only one of three teams in the league with an undefeated record, the Atlanta Falcons and Arizona Cardinals are the other two with a perfect 4-0 record. They easily beat the Tennessee Titans last week, winning 38-14, and I see them going 5-0 after this game.
New York Jets:
The New York Jets are in shambles right now if you ask me. They got blown out, I should say shout out, last week against the San Francisco 49ers on their home turf! The 49ers kicked them to the curb, destroying them 34-0. Other then the Saints, they are the biggest drama team in the NFL. We will see what Rex Ryan has to say if they get shutout at home again, which easily could happen.
Game Prediction:
Although I don't see this Monday Night football being close at all, I do think it will be an exciting one to watch. The Texans are the best team in the league for one, and two you never know what silly crap Rex Ryan will pull with his New York Jets team. I think Rex is starting to feel the pressure, and I'm just waiting for his desperate aspirations to come out. I predict the Texans to blow out the Jets in a high scoring game.
Place your bets now at BetOnline.com