Steve Nash Signs Off 18 Year Basketball Career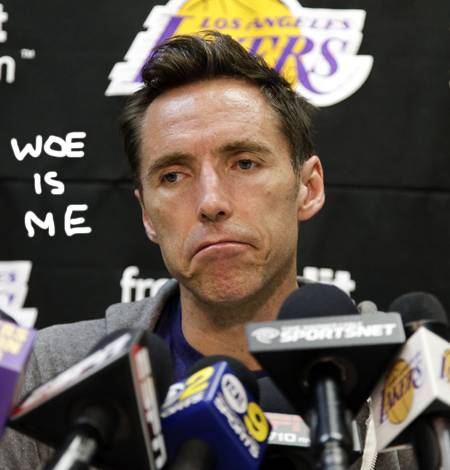 Steve Nash, the iconic US basketball player who boasts a successful 18 year career in the National Basketball League, has announced that he is tying up his boots and retiring from the game.  Nash has been plagued with back injuries in recent months and, as such, has not played this past season.
In a powerful farewell announcement, the 41 year old Nash spoke passionately about his love for the game of basketball and how his career has contributed to him personally over the years.
"The greatest gift has been to be completely immersed in my passion and striving for something I loved so much — visualizing a ladder, climbing up to my heroes," he wrote. "The obsession became my best friend. I talked to her, cherished her, fought with her and got knocked on my ass by her. And that is what I'm most thankful for in my career. In my entire life, in some ways."
"And that is what I'm most thankful for in my career," he continued. "In my entire life, in some ways. Obviously, I value my kids and my family more than the game, but in some ways having this friend — this ever-present pursuit — has made me who I am, taught me and tested me, and given me a mission that feels irreplaceable. I am so thankful. I've learned so many invaluable lessons about myself and about life. And of course I still have so much to learn. Another incredible gift."
Nash's glorious career saw him win two NBA MVP awards and he holds the title for having 10,335 assists – the third highest in league history after John Stockton and Jason Kidd. He is also the all-time NBA leader in free-throw percentage.
The Canadian was named one of Time Magazine's 100 Most Influential People in 2006 and received the Order in Canada in 2007.